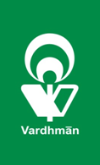 Chandigardh Road,
Ludhiana, Punjab-141010, India.
Phone + 91 (0161)-662543-48
www.vardhman.com
The Vardhman Group is the largest producer and exporter of yarns in India and has sizeable sales of gray and processed fabrics. The group has strong presence in evolved markets like USA, the EU and Japan. Group production activities are spread over 18 plants located throughout India with a supporting marketing and logistics network across the nation. With a workforce of over 20,000, large production capacities and a strong international presence, the Vardhman Group is a leading global player in the textile sector.
The solution
The solution was based on IBM's iSeries platform running OS400 as the operating system with DB2 as the relational database management system. IBM India provided business consultancy and ERP application implementation consultancy services.
The Datatex implementation started with defining the parameters including terminology, procedures, transactions and the data formats creating a master reference document.
The Management Accounting Information System (MAIS) was implemented to ensure all products, material and operational process details were available such as spinning, weaving, printing, dyeing and finishing operations. This module enables the company to plan production budgets and product costs.
Other modules implemented, included Material Advanced Stores Handler to manage warehouse inventory; and Supplier Orders System to process purchase orders; Customer Order Processing System that handles all customer related issues such as order entry, invoicing and shipping. Another important module was the Dye House Management System (K2Dye) that stores all information on batches as well as the recipes.
Save The Group experienced immediate benefits from the new solution: "The seamless integration and connectivity of all operations has resulted in precisely monitoring customer service and stock levels. This has led to an overall reduction in inventory levels and customer satisfaction. Customer orders can now be tracked from the shop floor to warehouses and shipping details. There is a great improvement in customer satisfaction."