Nonwoven fabrics have recently become an extremely important segment of the textile industry. The number of innovative technical developments in processing and fabric finishing have led to significant improvements in their physical properties.
In particular, new processing technologies allowed to enhance fabrics handling and drapability, tensile properties, abrasion resistance, pilling and washing stability, dyeing and printing.
Nonwovens can be made absorbent, breathable, droppable, flame resistant, heat sealable, light, lint-free, modulable, soft, stable, stiff, tear resistant, and water repellent if needed.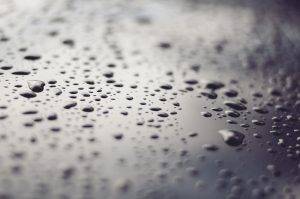 These features can also be combined in a single nonwoven product. In fact, this type of fabric is used in road construction in the form of geotextiles to increase the durability of roads and in automobile industry to manufacture a large number of exterior and interior parts or to reinforce tires.
Nonwoven fabrics are the result of the relationship between one single fiber and another, that combined provides new characteristics and opens them up to many applications, for example, apparel outerwear where they are used to create resistant clothes also in extreme conditions.
The primary raw material used to produce non-woven is polypropylene, made by crude oil, but recently due to growing environmental concerns, market participants have shifted their focus towards development of bio-based nonwoven fabrics to reduce dependence on petrochemicals as raw materials. Thus, also minimizing the environmental impact associated with conventional nonwovens.
The market of non-woven fabrics is rapidly growing because of many factors.
First of all, the technological advancements and the increasing awareness of consumers about the benefits of nonwoven products (the higher performances if compared with traditional fabrics).
It is important to underline the importance of lifestyles changes all over the world. In particular there is a global increase of births, along with aged people that leads to a greater demand of nonwoven hygienic products. Also, the higher number of surgical procedures requires a lot of non-disposable nonwoven fabrics.
The other important use of non-woven is in the building sector, and since there are several large countries that are heavily investing in building infrastructure,  the demand of durable nonwoven products is growing even more.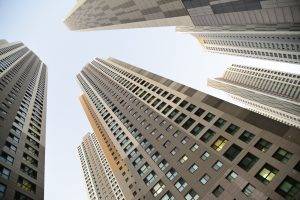 A significant development in this field is the reduction in base weights across all nonwovens, making them much easier to handle and to use for different purposes. The main benefits of this are the reduction of raw material costs, shipping and warehouse expenses, and waste disposal loads. Thanks to newer processing techniques, today we are able to get lighter non-woven products, with higher performances.
DATATEX Solutions are used also in the non-woven sector who benefit from many industry related features in the system. During the non-woven manufacturing and costing processes it is required to move between weight and length units of measure. Some steps and calculations are based on weight, whereas others are based on length, so a system must seamlessly accommodate multiple units of measure on a product, in a process routing, and bill of material, while in inventory records an actual weight and length of a roll must be accommodated.
For non-woven products that get slit to narrower widths it is also required to accommodate square units of measure such as square yards or square meters. Narrow widths also require a process routing than can accommodate lengthwise slitting in a step. For example, if physically the roll gets slit into 8 rolls of a narrower width the system must accommodate for x yards or meters entering a step and 8x yards or meters exiting the steps, all the while calculating the required machine time, setup time and bill of material requirements at the step correctly.
In particular, as far as the production process of a non-woven company is concerned, Datatex developed a specific solution for cut optimization and machine scheduling. This software is able to analyse the order book and the stock availability, in order to suggest a production plan that meets the delivery dates and a better composition of cuts, while minimizing the fabric waste. Moreover, the module QA, through specific interfaces, enables to gather the qualitative data that are detected by the devices used for the tests and to create analysis reports and quality certificates.
During this COVID 19 emergency, people need to feel safe and the higher performances of nonwoven (in face masks and other PPE) can be the only way to keep on with our lives till a definite solution finally arrives!